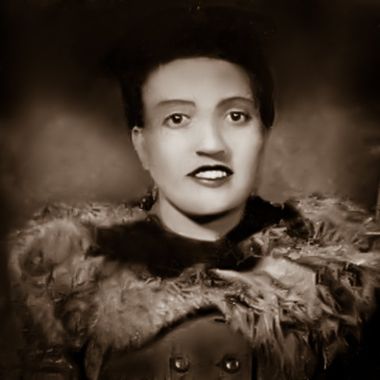 (Photo courtesy of PBS.Org)
Who is Henrietta Lacks and why is she important?
In 1920, Henrietta Lacks was born as Loretta Pleasant in Roanoke, Virginia. Lacks, nicknamed Hennie, was a petite and charming woman. At age 21, she married David Lacks and the couple settled near Dundalk, Maryland, in Baltimore County. They had four children, the last in 1950 at Johns Hopkins Hospital. In 1951, Henrietta Lacks was diagnosed and died of cervical cancer at the age of just 31. At the time, many hospitals in the US practiced segregating black patients from white patients, which reduced her options for seeking treatment. As such, she ended up at Johns Hopkins Hospital in Baltimore, Maryland, in a 'colored-only' ward located down the hall from George Gey, a researcher who had been attempting to grow human cells in his lab for decades. Her doctor sent some of her cells to Gey without her consent, changing the course of medicine forever.
Gey discovered Lacks's cell had the ability to divide and replicate indefinitely outside of the body whereas normal human cells are only able to do that around 50 times. Lacks cells made it easier for researchers to grow the culture of identical cells quickly. Soon scientists all over the world started using her cell lines for furthering their research. Her cells were used to carry out research for the first polio vaccine, for in-vitro fertilization, for cancer, and most recently, for studying the effects of SARS-CoV replication in the human body. Scientists began to dub the cell line cultivated from her as HeLa (HE-nrietta LA-cks) in her honor.
However, for the longest time, her own family was not aware of her contribution. Even though some information about the origins of HeLa's immortalized cell lines was known to researchers, the Lacks family was not made aware of the line's existence until 1975. With knowledge of the cell line's genetic provenance becoming public, its use for medical research and for commercial purposes raised concerns about privacy and patients' rights that continues to this day.
In 2010, the story of Henrietta Lacks came to the public's attention in a ground-breaking book, The Immortal Life of Henrietta Lacks written by Rebecca Skloot, an award-winning science writer whose work has appeared in The New York Times Magazine; O, The Oprah Magazine; Discover; and many others. Skloot's book took more than a decade to research and write, and instantly became a New York Times bestseller. It was chosen as a best book of 2010 by more than sixty media outlets, including Entertainment Weekly, People, and the New York Times. It has been translated into more than twenty-five languages, adapted into a young reader edition, and made into an HBO film produced by Oprah Winfrey and Alan Ball.
For additional information on the life of Henrietta Lacks, check out The Maryland State Archives has an extremely detailed account Henrietta Lacks, MSA SC 3520-16887 (maryland.gov).
In July 2021, the City of Roanoke, VA renamed a small park plaza located in downtown Roanoke in her honor. The Henrietta Lacks Plaza is located in the heart of downtown Roanoke directly across from the Roanoke Municipal Building. Roanoke's Vice Mayor, Trish White-Boyd, began spearheading a project to raise $140,000 to make a life-size bronze statue of Lacks to be located on this plaza as reported in this local WSLS television news piece.
"When people hear the story and understand the significance of it," White-Boyd stated. "I think they want to be a part of it. I think that's why we have the traction we have now."
How you can help:
White-Boyd's plan is to partner with the Richmond organization, Hidden In Plain Site, to help create a multimedia project that will honor Lacks for a lifetime. The first step is to raise $40,000 to develop a virtual reality presentation and there are several ways you can help to support this very worthwhile project:
Make a check made out to the Harrison Museum and mail to P.O. Box 21054, Roanoke, Virginia 24018 with "Henrietta Lacks" written in the memo box, or
Make an ONLINE DONATION through the RVPF website with "for Henrietta Lacks" noted in the comments/notes area and RVPF will make certain your support is received by the Harrison Museum.
More info:
Check out this brief video created by Johns Hopkins University