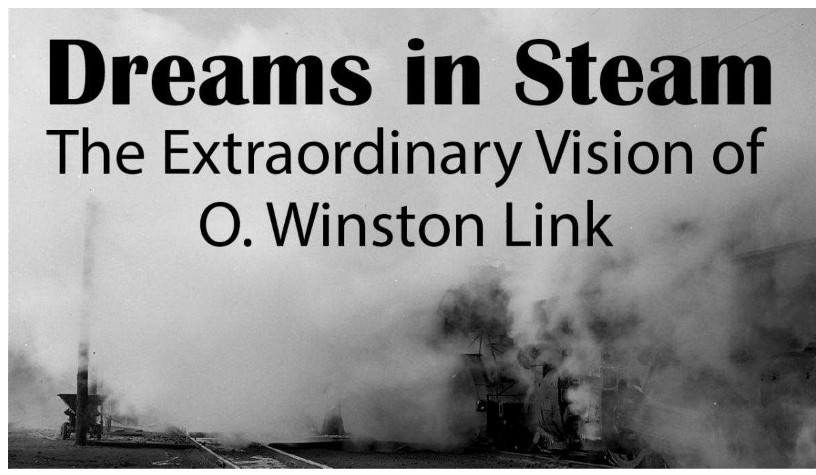 Blue Ridge Public Television has scheduled the Historical Society documentary "Dreams in Steam, The Extraordinary Vision of O. Winston Link" to premiere on its ECHO channel as part of a local block of documentaries. It will air on Saturday, March 12, 2022, at 8 p.m.
The 30-minute film was just completed and partially made possible by an Arts and Culture grant from Roanoke City. Its creators are Steve Stinson, video producer; Tommy Holcomb, audio post-production, and Jim Dudley, narration. On-screen participants are Stephanie Klein-Davis, photojournalist and photography instructor at Roanoke's William Fleming High School, and Lynsey Allie, the Historical Society's museums manager.
The video looks at how the internationally known Link captured the lifestyle along the Norfolk & Western (now Norfolk Southern) tracks following the last steam train. It features a wealth of his photos and explains the science behind their creation.
To watch ECHO, people can either watch it over the air using an antenna on local channels 3.5 or 15.5. It will livestream at www.blueridgepbs.org/echo. Blue Ridge PBS does not yet have an agreement with Cox to carry ECHO locally, so if people get their TV via cox, they will want to tune into the live stream online instead.
The Link film will be followed by a 20-minute video on local jazz pianist Lenny Marcus. It will also air live at the same time on March 19 and March 26 and will be available to watch on demand after it airs.
Tom Landon is director of Educational Innovation at Blue Ridge Public TV and the contact for the ECHO channel. It is also hoped the Link video will eventually be available on a statewide educational channel