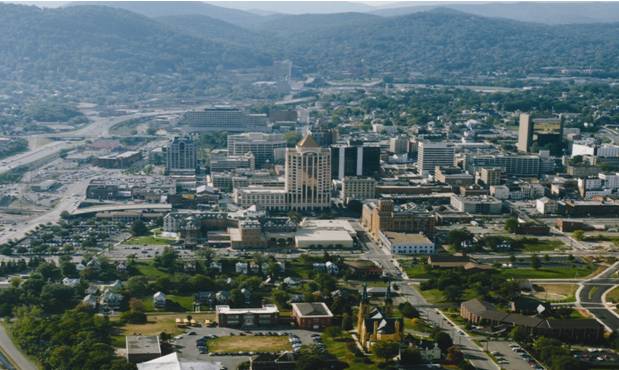 Like many American cities and counties experiencing the growth and changes that several centuries can bring, the Roanoke Valley and surrounding counties, cities, and towns' "built environment" are enlivened by a variety of architectural styles that embody a set of physical characteristics and design philosophies that make them not only stand out from one another but also blend together in a way where they complement one another.
The Roanoke Valley Preservation Foundation hopes you will enjoy learning more about our historic valley by taking these tours and will check back often as additional tours are added.
In addition to walking, bicycle tours also offer an enjoyable way to experience a community's history and beauty. An app called 'Ride With GPS' focuses heavily on route tracking and publishing functionality as Ride Reports created by other cyclists and walkers allow you to view detailed images and site descriptions. A free version is available for both Android and IOS devices which allows you to try out the app's premium features like turn-by-turn navigation, offline maps, and in-depth route revision before upgrading to a subscription. You can check out the app by clicking on one of the following links:

Ride With GPS for Android

Ride With GPS for IOS
Walking Tours:
Annual Tweed Bicycle Ride Tours:
Historic Bicycle Tours:
Other Bicycle Tour Opportunities:
For other amazing bicycle tour opportunities, check out one or more of the rides offered by RIDE Solutions, a nonprofit organization that provides alternative transportation options – ridesharing (carpooling and vanpooling), biking, public transit, walking, and guaranteed ride home services – to residents living within the greater New River Valley, Roanoke Valley, and others located nearby in southwest Virginia.