Listed below are some upcoming events and activities that may be of interest……….
SAVE THE DATE – 4th Annual Pints for Preservation Pub Crawl (Saturday, September 30, 2023)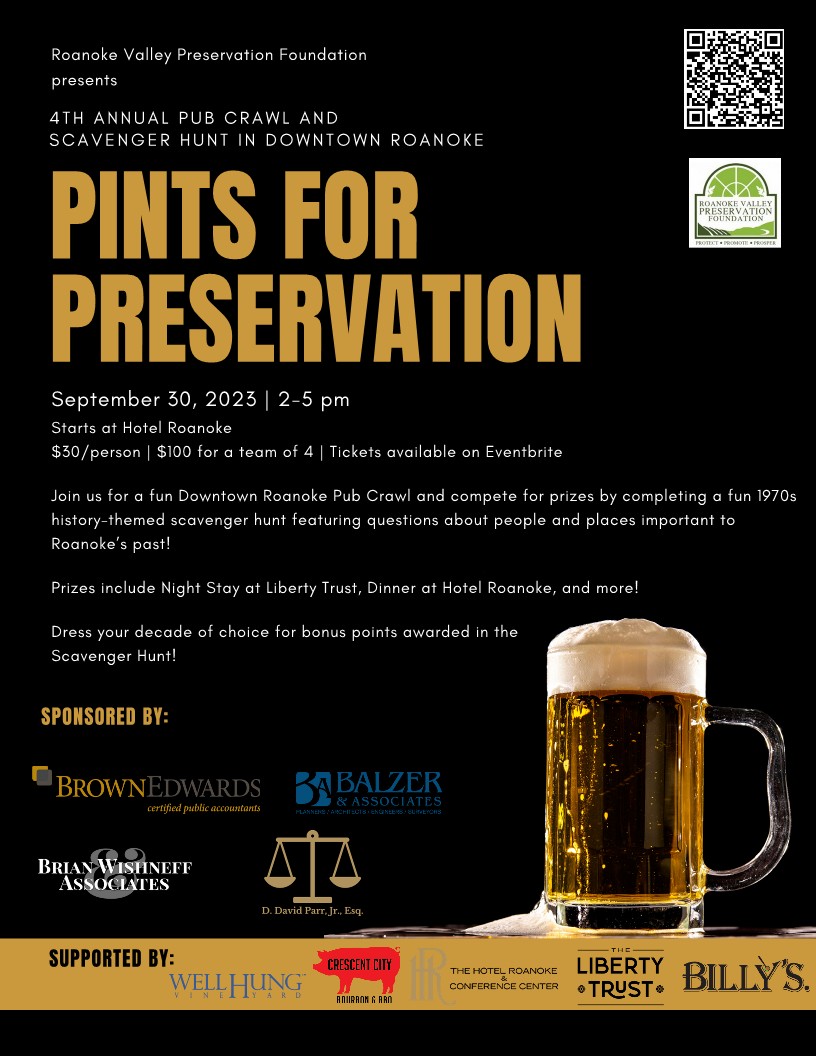 SAVE THE DATE – Historic Homes Tour – Jefferson's Poplar Forest and Lynchburg's Anne Spencer House (Friday, September 29, 2023)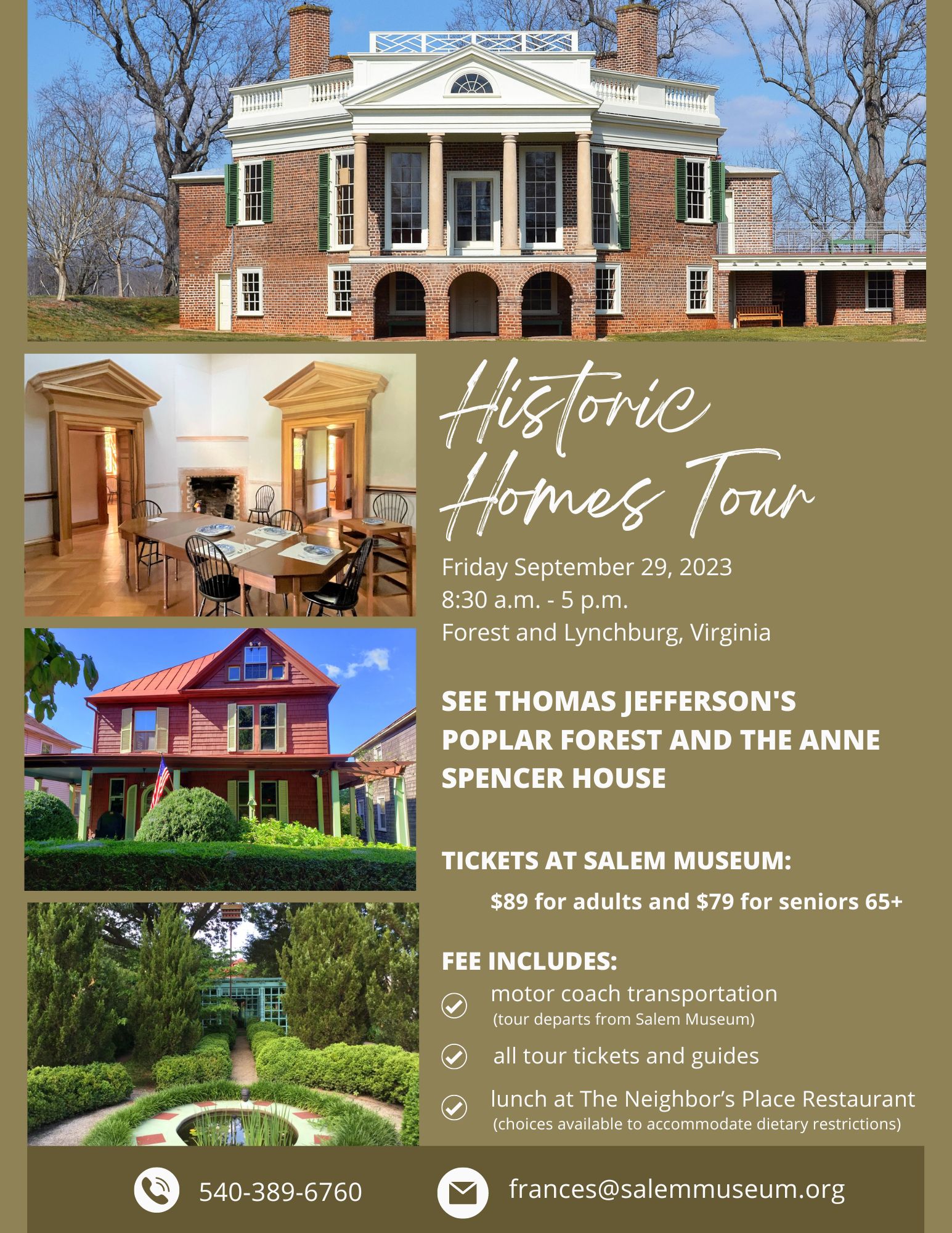 SAVE THE DATE – Preservation Pub Talk – The Changing Skyline of Downtown Roanoke (Wednesday, October 11, 2023)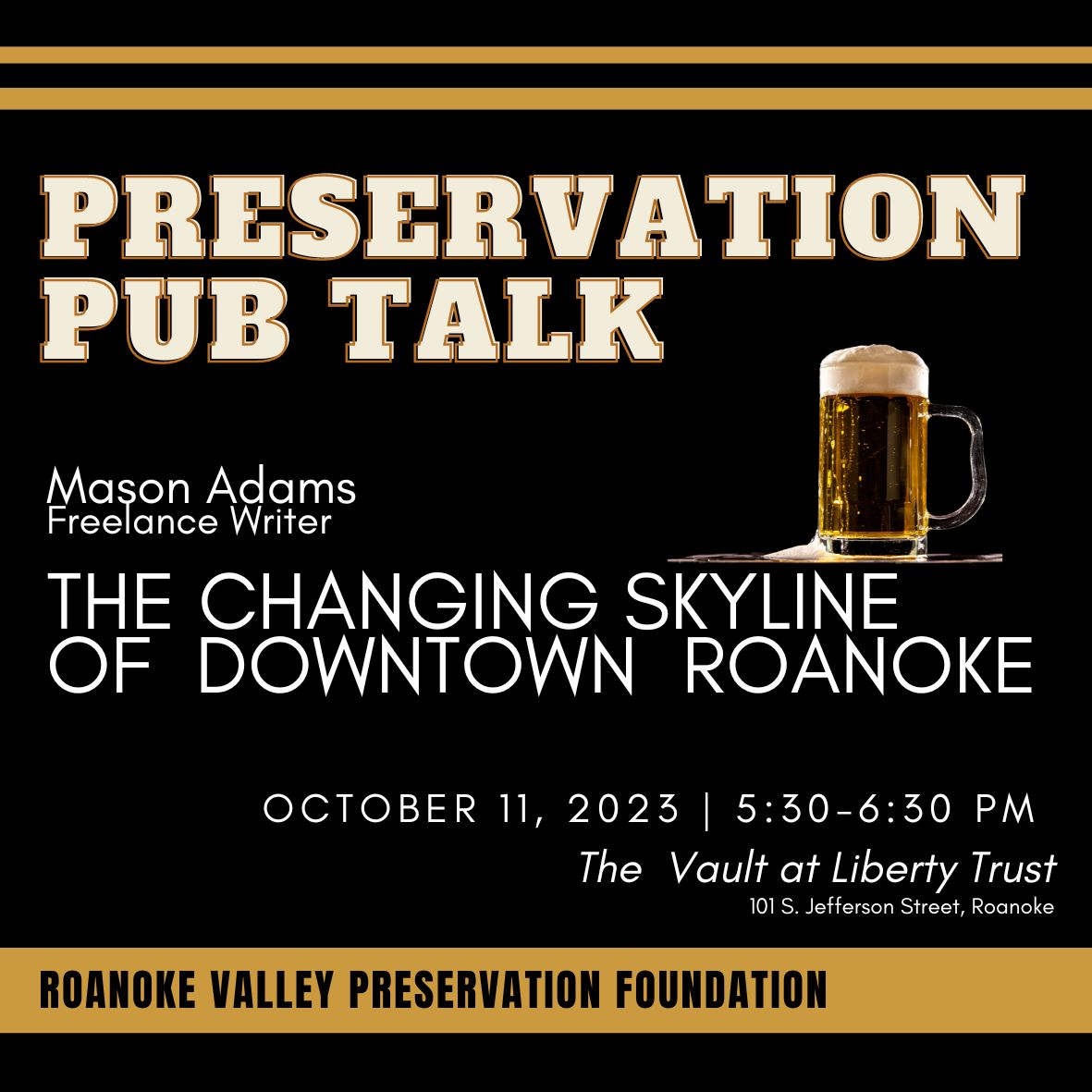 SAVE THE DATE – Salem Museum & Historical Societ25th Annual Ghost Walk – October 5-7, 2023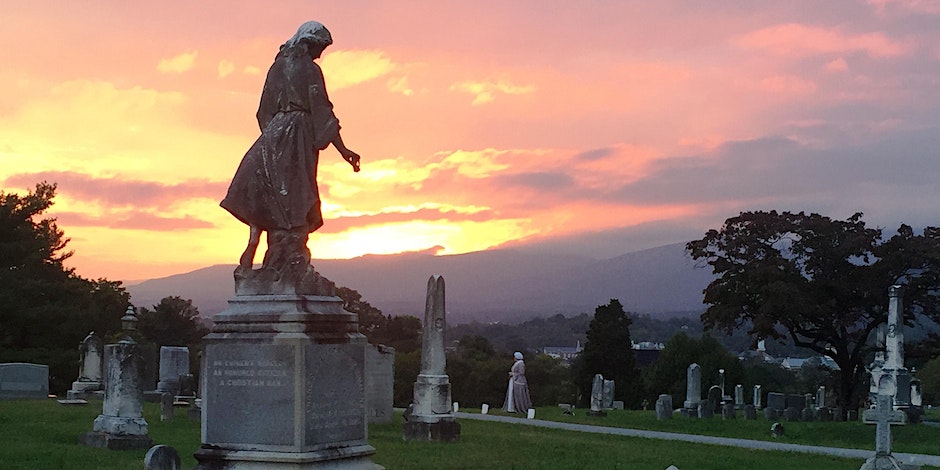 Salem's East Hill Cemetery comes alive after dark just once a year! The Salem Museum welcomes the living once again for the Ghost Walk on October 5-7, 2023. Tour the historic graveyard and meet notable characters from Salem's past. These walking tours are family-friendly, fun and informative, but not scary.
"Ghosts" will share the tales of fascinating characters from different periods of Salem's more than 200-year history. Most have made an impact, large or small, and some are just plain fun. Guests will also learn the surprising stories of some of the most historic locations in the region, places they may see every day. Tours leave the Museum every 15 minutes from 6 to 8pm. A sign language interpreter will join the 6 pm tour each evening.
Tickets are $10 for adults, $5 for students of any age, and free for children age three and younger. Tickets are available online or at the Salem Museum. Purchasing tickets in advance is recommended to reserve your preferred tour time. Groups must register in advance. The Ghost Walk is expected to sell out again this year.
Good walking shoes and a flashlight are recommended: this is a walking tour of just over a half-mile. As the name "East Hill" implies, the route goes up and downhill, although the walk is not strenuous, and has a number of stops along the way. In case of rain, the event will be held inside the Salem Museum.
The Ghost Walk is generously sponsored by the William and Margaret Robertson Endowment, Sherwood Memorial Park, BLANCO Labels, MKB Realtors, SERVPRO, and James T. Jordan, Attorney at Law. All proceeds benefit the Salem Museum and its educational programs.
Currently available…….
Updated Historic Downtown Roanoke Walking Tours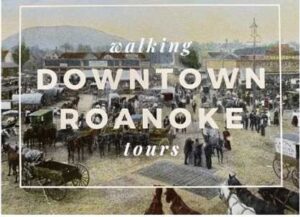 Roanoke Valley Preservation Foundation recently released a new and revised version of our popular Downtown Roanoke Walking Tour in both published and digital formats that are available at most local downtown museums as well as at the Hotel Roanoke and Virginia's Blue Ridge Visitor Information Center (O. Winston Link Museum). Digital tours can be accessed via scanning a QR Code on postcards also available at these same locations.
Published Tours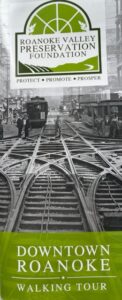 The published Roanoke Downtown Walking tour is comprised of three (3) areas of interest – the Commerce Walk, the Community Walk, and the N&W Railway Walk – that combined together provide you with an overall view of our city's history.
The published walking tour opens up into a full-size 18″ x 24″ fold-out brochure that coimbines the three (3) areas of interest and also includes several historic photos and a brief history of Roanoke's growth.
Digital Tours
The digital Roanoke Downtown Walking tour has been broken down into the same three areas of interest, but separately, with each tour providing its own distinctive view of our city: The Commerce Walk, The Community Walk, and the N&W Railway Walk.
• The Commerce Walk begins with the bustling City Market Building and continues along some of downtown's most important and scenic commercial streets.
• The Community Walk takes participants past buildings and landmarks central to the daily lives of Roanoke's citizens.
• The N&W Railway Walk allows participants to get in touch with our city's railroad heritage and rich history of Roanoke's Black community.
Once you scan one of the Tour postcard's QR codes, a map of downtown Roanoke automatically appears with a short walking route highlighted on your mobile device with informational markers along the way showcasing the points of interest you are looking at. By walking on these brief tours, you will learn about our city's history which in turn will help you understand who Roanoke is today.
Future events………
Check back often as we update this page with future events and activities being planned.