Like many American cities that have experienced the growth and change that several centuries can bring, Roanoke's "built environment" is enlivened by a variety of architectural styles. Each style embodies a set of physical characteristics, and even a design philosophy, that makes it stand out: for example, the order, symmetry and imposing size of the Neoclassical style that recalls ancient Rome is evident in Roanoke's old municipal building.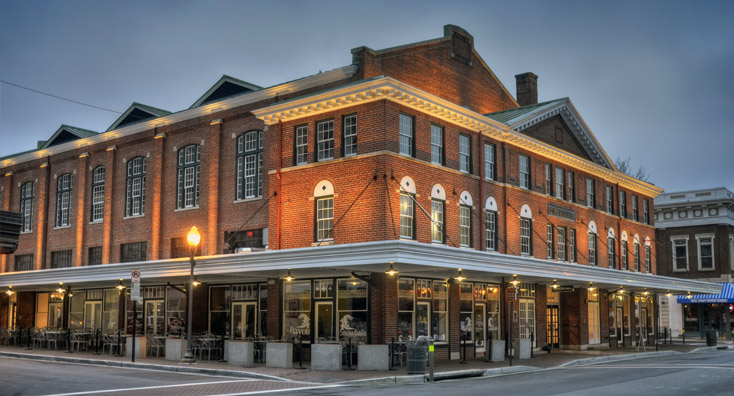 Compared with more "modern" architecture, which for years perpetuated an almost total lack of ornamentation, much of the charm of older buildings is in the detail. Italianate row buildings line many of downtown Roanoke's streets. Functional and basic, they are perhaps most easily identified by their highly decorative cornices, some of which are even emblazoned with the owner's name.
In many areas, contrasting styles live side by side. The landmark Tudor Revival Hotel Roanoke conjures images of English country houses, while just across the street, the soaring Art Deco Higher Education building speaks to the heyday of industrial design.
Such a tapestry of form, function and detail makes downtown Roanoke an architectural treat for the serious and casual observer alike. Enjoy!
Below you will find a mobile map version of the Downtown Walking Tour. Click or tap on the markers to find more information on each location.